One Off Deep Cleaning Service
If you require one-off cleaning in Dublin to brighten up your home Brightside Cleaning Services can help you. We can arrange for a team of professional cleaners to come to your home at a time that's convenient for you. Our deep cleaning service is perfect for all Dubliners looking to save themselves from tiresome home spring cleaning. We require a minimum of three hours for cleaning a house or flat, but time requirements vary depending on property size and the degree of accumulated dirt and dust.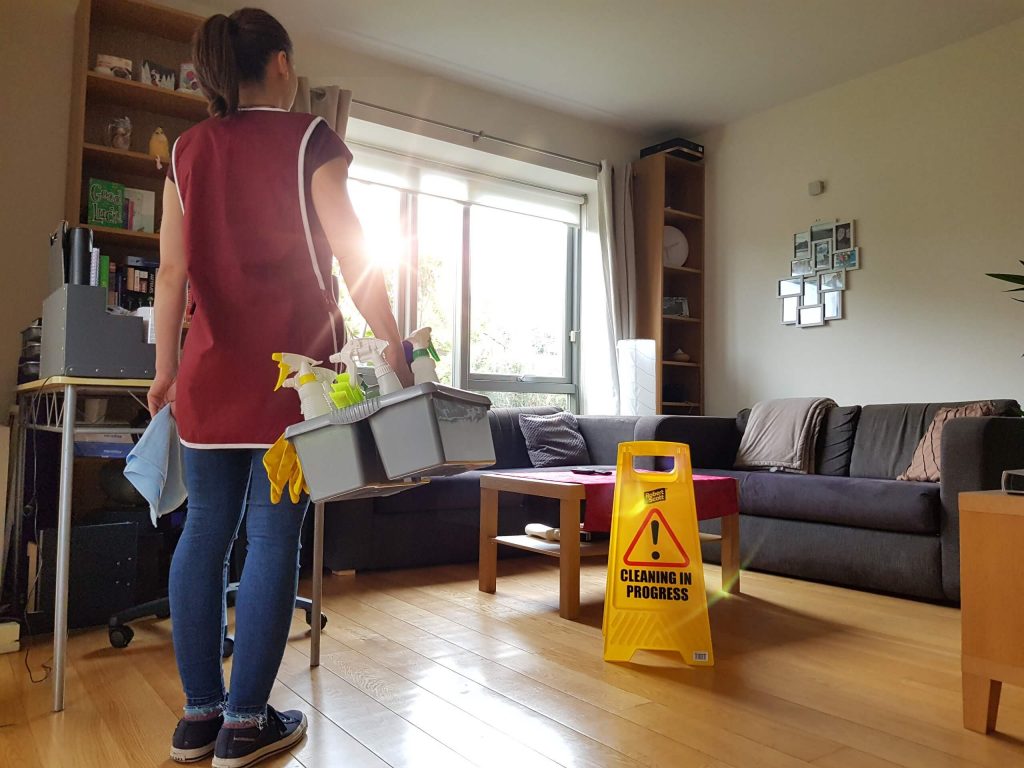 What Does Our One Off Spring Cleaning Service Include?
Spring is probably the best season to book one-off cleaning, but you can call us for this service at any time of the year. We undertake a top-to-bottom approach, aiming to clean your home as thoroughly as possible. Our house cleaners work by following a checklist for each room/area in your property, making sure that every corner and crevice is cleaned properly.
Areas such as hallways and staircases take their load of dirt and dust from heavy everyday use, so we pay special attention to these areas to make sure they are completely clean and shining by the time we leave.
Our cleaners make sure you can prepare, cook and enjoy your meals in a spotless kitchen
A place in your home that deserves a lot of energy and time to keep clean and spotless. Our teams work with that in mind and deliver high-quality cleaning results.
*Please note this is an example checklist
For the full list of our services in Dublin, please refer to our cleaning services page. We will be more than happy to provide you with the right package.