Brightside Cleaning Services won't leave a corner untouched! Our team starts by collecting and removing all plastic glasses, bottles, dishes/plates and other rubbish from around your home. They will then focus on the living room, cleaning and dusting all hard surface areas, mirrors and glass surfaces. Finally, they will either vacuum or mop it, depending on its texture.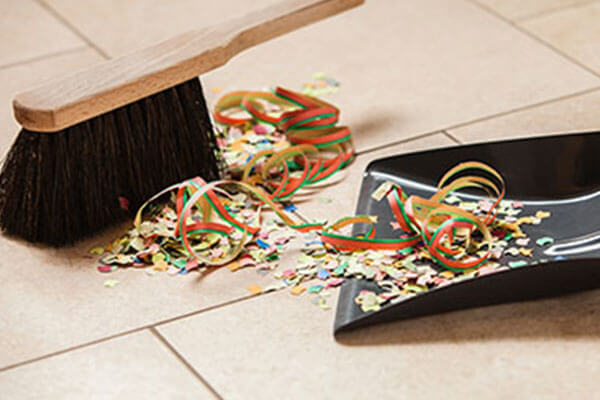 Areas In Your Home We Pay Extra Attention:
You can call us before the party and book a service in advance, although we are also happy to help if you only realise that you need the service after the event. All that matters to us is that we restore your home to a sparkling clean state. You can be sure that will happen thanks to our team of professional cleaners.